About Graz
Austria's second biggest city, Graz is the capital of the southern Austrian province of Styria. Six universities, the biggest medieval historic city centre in Europe (a UNESCO World Heritage site), a lively cabaret and comedy scene, outstanding restaurants and bars, casino, the Grazer Messe trade fair centre and much more account for its rich cultural life. Graz is also noteworthy for its unusually high density of modern architecture, including the Kunsthaus Graz (by Cook/Fournier) or the MUMUTH (by UNStudio). 
Find out more about Graz and the many interesting things it has to offer at Graz Tourism.
Here's a quick overview of how Graz can be reached. There is a very convenient airport in Graz. Alternatively there are also frequent train and bus connections (see flixbus) from the city center to Vienna airport.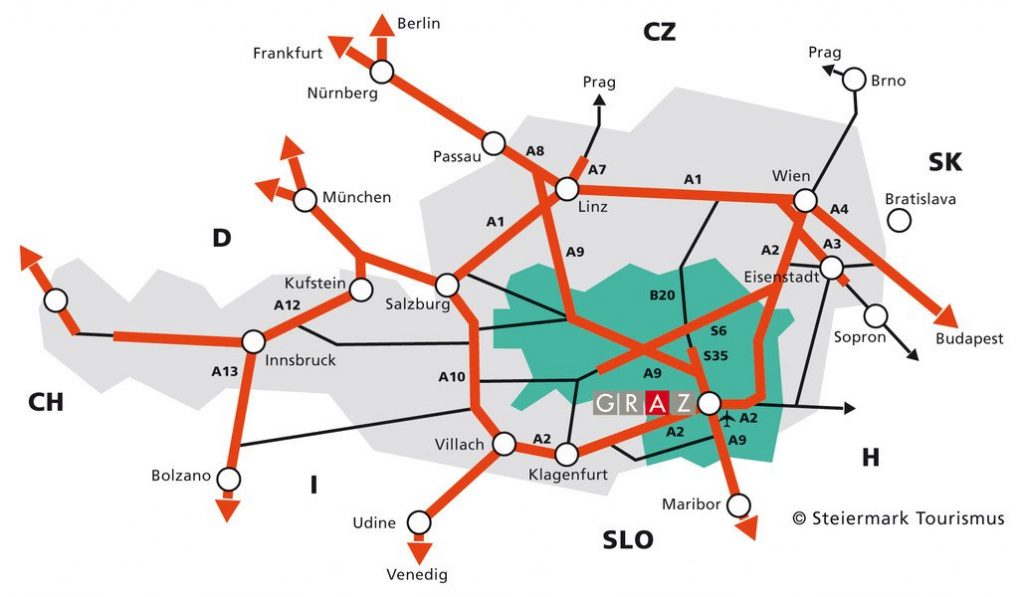 We have also put together a list of hotels for which guests of TU Graz enjoy special rates.